Fun fact: artificial intelligence helped me write this post. I'm not gonna tell you which parts—that could be a fun guessing game—but I can confirm it had a hand in the process.
That's right—these naturalistic and semi-complex sentences may have been brought to you, at least in part, by our new robot overlords. Domains previously thought safe for us humans—the creative arts, copywriting, watercolor painting—are increasingly being threatened by mechanoids whose only "experience" is being briefly shown a few Winslow Homer pieces.
It's only natural to see these developments as warning signs of a kind of career apocalypse. Loss of income and financial security. Like factory workers in times past, replaced by those emotionless indefatigable robot arms.
But this is not the time to despair. Your job is safe. Your humanity remains unique to you. And that humanity is what makes the art you create carry meaning; what makes it worthwhile to others.
Instead, think about what AI also is—a wonderful, albeit daunting, step forward for technology and for our collective capacity.
And what has technology always represented in our productive lives? A tool. A tool that can help us achieve what was previously thought impossible. As I sit here, I'm typing on an ergonomically designed metal keyboard, while a tiny camera broadcasts my image to thirty other people (I'm writing this during a RescueTime Guided Focus Session!) and a bunch of of 0s and 1s impeccably recreate the sound of Bob Dylan in a recording booth in 1970. Oh, and that music just floated through the air from my computer to my wireless headphones. Or maybe it went to space first or something. I forget how it works.
Things are not how they used to be, and that's more than okay. I kinda like it like this.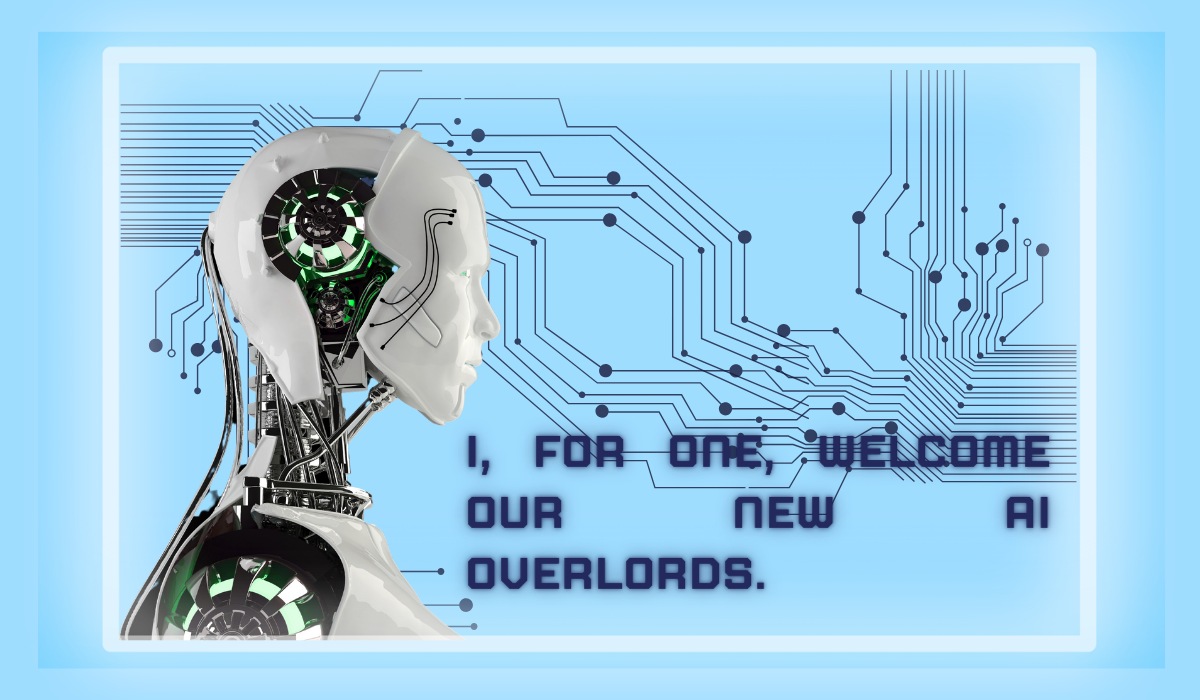 The future is coming, but it has always been coming, and it always will be. You don't need to worry. But unfortunately, as much of a luddite as you may wish to be, one of the only things you probably shouldn't do with AI is outright ignore it. That's how you get steamrolled by the unrelenting march of progress.
RescueTime user and reader Mark Van Geyzel, a State Manager in Australia who's an expert on AI, described it to me in these terms:
"Think of AI as a tank. You are either in it or you're going to get run over by it. Use it as a tool and let it do the heavy lifting. You can't ignore it or treat it like the enemy. It is going to win."
"Let it do the heavy lifting"—what a smart way of looking at it, I thought. There's so much heavy lifting we do in our day-to-day lives, but not always in creative capacities. If we cleared a lot of that busy work away, it would free us up to work more creatively and free of stress.
He even encouraged me me think of the most buzzy new AI app, ChatGPT, in the context of other technological tools we use, like the RescueTime Assistant or the grammar-correcting app Grammarly.
"Think of it as a very smart Grammarly. Nobody worries about using Grammarly as an aid. That is what ChatGPT represents. Personally, I love it and am very excited at how it will be used and the amazing results we will see come from it."
The fine folks over at Notion, an app I use every day and I'll be writing about soon, have created an AI integration for their product. Like ChatGPT, you can give it a prompt to write a blog post, or a press release, or a bit of social media copy. It can also read through a mess of notes for a meeting and pull out the actionable items, or make a practical to-do list out of a brainstorming session. Or it can even do the brainstorming for you. It just came out and I wanted to give it a try.
So, armed with Mark's wisdom, and Notion's tools, I played around with AI for the first time. It was a little weird, quite illuminating, and even kinda fun. And, like I mentioned, it helped me write this article.
Here are three ways you can use AI, today, to make your life just a little bit easier.
Write a draft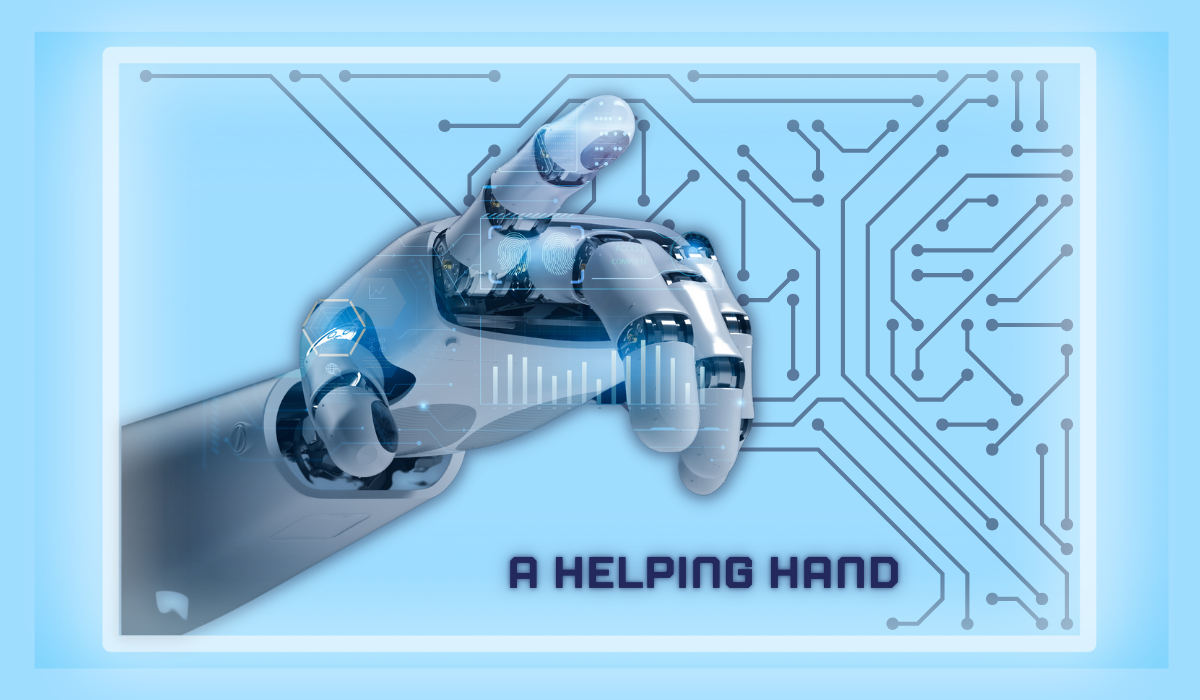 I was behind this week. My deadline was looming. And, tasked with writing a piece about a large and complex topic with a lot of ins and outs (and "a lot of strands to keep in the ol' Duder's head," if you get that reference), I was feeling stuck. Writer's block had arrived.
But now, I had more options.
There's a semi-popular approach to writing that I've always been fond of: a first draft where you write anything and everything—good and fine, bad and unconscionably bad—out on the page. No stopping to delete. Certainly no stopping to consider the deployment of a comma. Just get some terrible, garbage words on a page. Then, the part of the process that some would call easier and others would call more fun: editing. You now, at least, have clay to sculpt with.
David Foster Wallace used to call them "zero drafts." So now I do too.
AI can create a pretty solid zero draft. Depending on what you feed it as a prompt and how effectively that info maps to its knowledge base, it could range from barely helpful to pretty solid. But regardless it's words on the page, and that's something to work with.
So as a test, and to get some ideas and blood flowing to my brain, I asked it to write an article on "The Efficacy of Writing Productivity Articles with AI."
And I watched as it, seemingly in real time, thought out and typed out an entire five-paragraph, intro-body-conclusion-style article. It just…appeared.
Was it Shakespeare? Hardly. Did it kind of resemble those pre-AI copypastas that overran the internet in the late 2000's? A little bit. Not much feeling or oomph behind the words. Could you tell it was written by Hal from 2001: A Space Odyssey? Absolutely.
But, it was a starting place. And that was more than I needed.
Find the action items
We've all been in a meeting, dutifully taking notes, hearing phrases like "this is a priority" and "let's jump on that" and "when can this get done?" and sit there thinking that you know exactly what you're gonna tackle the second the meeting is over.
Then you get back to your desk and stare at your chicken scratches of notes and draw a blank—you have no idea where to start.
This happens to me all the time, and it has always frustrated me. After all: you sat in the meeting, you listened intently, you did the thing where you managed to listen and take notes at the same time. You chose what was important to write down. But you still don't have a concrete, coherent list of actionable items.
The task of going through your notes and pulling details and action items and making an organized to-do list? That's just a chore. You wished your computer could do that. And now it can. Notion AI took a big chunk of reasonably intelligible text—unfinished ideas, typos, what have you, and was able to create a checklist out of it.
And while it wasn't perfect, it gave me an overview of the meeting I just had and reminded me of the things I actually could start on.
And so, I got to work.
Try an AI brainstorm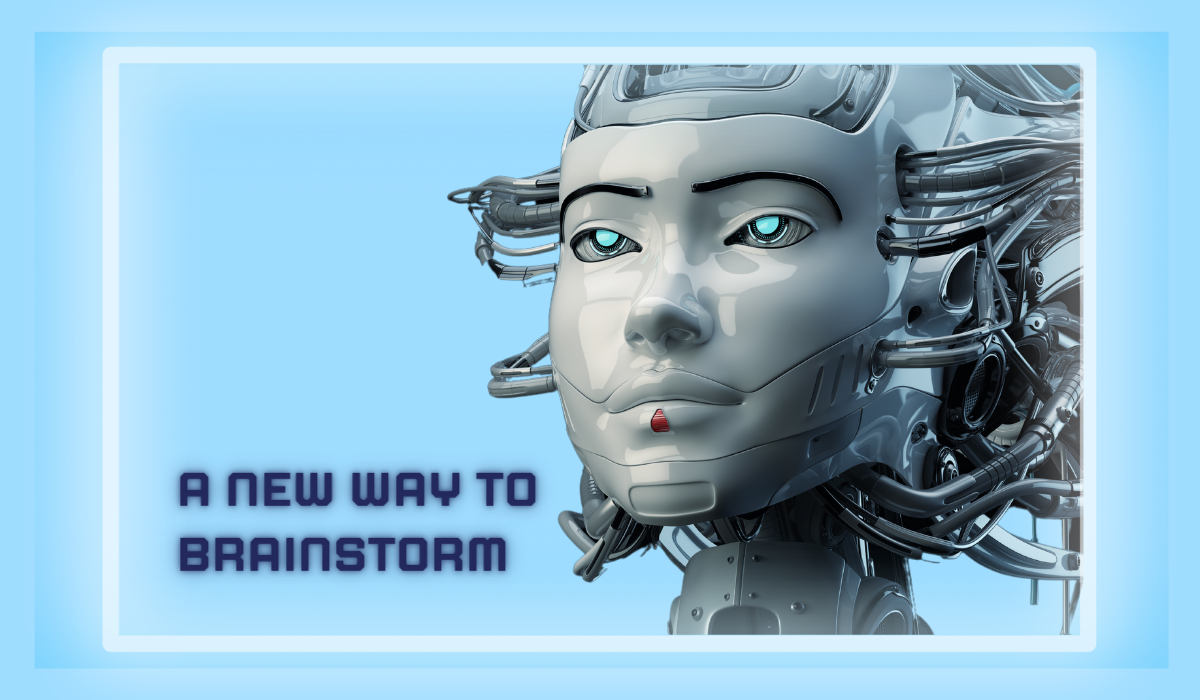 The blank page is the hardest thing any productive or creative person faces.
And when you have no topic prepared, and there have been no meetings to discuss ideas, and you have no direction, that's when the page looks the blankest.
You know there are a million things to be done but what are they exactly? And when you try your hardest to think of where to begin, your brain doesn't like that idea, and shuts down further. It's very frustrating, especially when you're feeling motivated and in the mood to make your dreams come true.
You can probably guess what I'm about to say. Let technology start things off for you with a brainstorm.
Notion AI can take the prompt, "brainstorm about starting a YouTube channel" and give you ten different strategies to focus on, across different categories of work. Research, equipment, writing, collaborators. It just gets the gears turning.
And your first move upon receiving this computer-generated brainstorm can be to say "stupid computer, that's a terrible idea!" But at least now you know what you don't need, and what you don't want to do. And that's a more narrow focus than "all of the known universe."
Try something AI adjacent
If all of this is still feeling too new, or maybe a little overwhelming, you can start small with some productivity tech you already trust.
One of the products we provide here at RescueTime, the RescueTime Assistant, could be an invaluable helper for your workflow. The Assistant combs through your calendar and analyzes your habits, and finds the best times for uninterrupted focus.
And when you're ready for some deep work, you can start a Focus Session—a guided productivity experience that protects you from unwanted distractions.
Try RescueTime for FREE today—you won't regret it.
Make AI your friend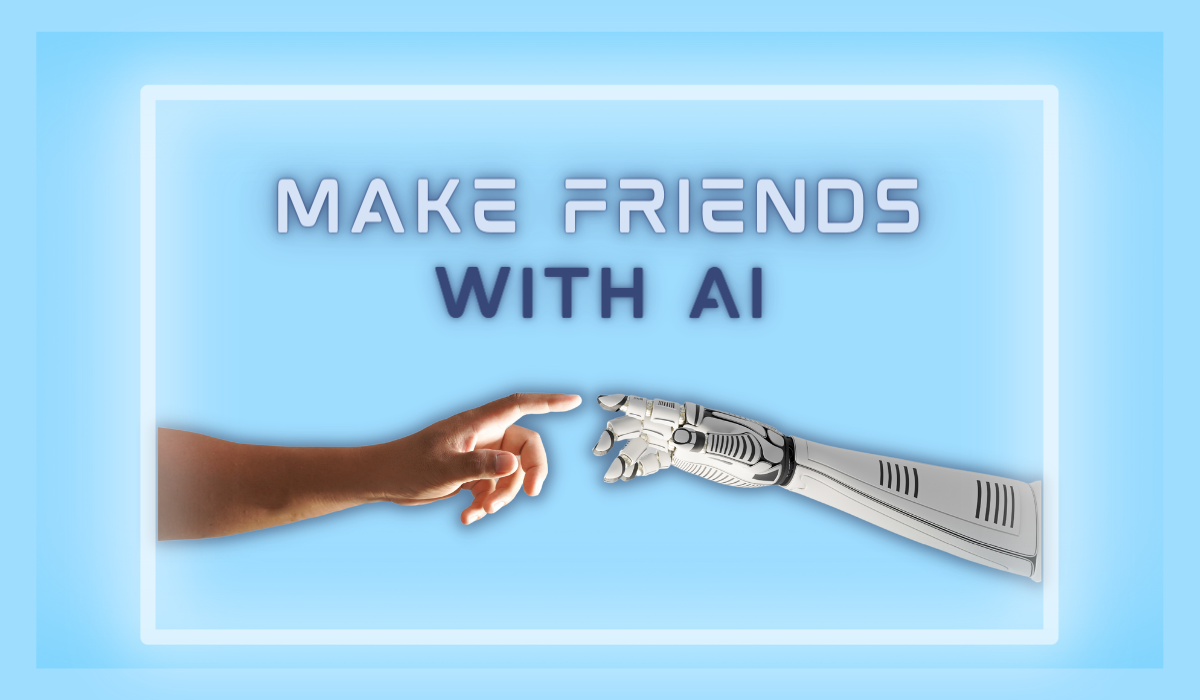 If SkyNet becomes self-aware, we're all in far too much trouble for it to matter anyway (unless we really can manage to build a time machine).
In the meantime, and at this exact moment (in Q1 of 2023), AI doesn't present any threat beyond making art with really weird hands. For the most part, it is a wildly helpful and always-improving tool. There's no reason not to try and improve your life with it.
And have fun with it. ChatGPT is free to use. Notion gives you 20 free whacks at their AI system before charging a penny. Tell it to write a blog, or a Facebook post, or even a song about whatever you want. Maybe something world-changing comes of it.
[Editor's note: This post was edited by a real, live human being who ate an entire bowl of chocolate chips while editing—can AI do that? Yeah, that's right, it can't.]