This month, I faced a new version of an old problem. I've been known, like many (most? all?) of us, to struggle with motivation and inspiration and all those forces that help us do what needs to be done.
This time, the issues went deeper than usual. I arrived at the end of a long, long stretch of work and all but collapsed on my bed. I stayed there for at least a day and a half. And I really didn't wanna get back up. I've gotten up off the mat many times. But now I was down for the count. (I realize now that I was really, really burnt out.)
I laid there a while, mentally and emotionally bed-ridden, and when I tried to get moving again, I noticed changes in my unconscious and habitual behavior: I started to chafe at doing very basic things.
The "gas tank almost empty" light would turn on in my car and I would put off stopping to get gas for way too long. I procrastinated even though I ran the risk of running out of gas in the middle of the freeway.
My personal hygiene took a hit. Flossing was the first habit to fall. And then I began to occasionally skip even brushing my teeth—at first purely unintentionally, and then as a result of this insidious new kind of laziness that crept in. I slept in my contacts more often. I've heard that's real bad for you, but I did it anyway.
And this all hit with some particularly bad timing—my diet had turned to near-exclusively junk and fried foods. Raiding the pantry (read: snack closet) multiple times an hour. Only ordering delivery to the house, and never anything actually healthy. Venturing outside only to visit fast food drive-throughs.
I didn't like it. I didn't like how any of this felt.
You might hear someone talk about eating whatever they wanted and staying up all night and think it sounds like a ten-year-old's dream. And it is, and it's why ten-year-olds don't live on their own. But I'm an adult, and what I was doing felt terrible. It's crazy how straight up bad your life can get if you let the simple and basic things slip. I felt ill at ease more often than usual. Skipping a night of brushing your teeth is a deeply uncomfortable experience—I don't recommend you try it.
I was lucky to have my wits about me at least a tiny bit—the tiny bit allowed me to look around and conclude this was unacceptable. That something had to change. I started to look inward, retrace my mental steps, and I realized—I had just let the floor fall out.
Many of us walk through life very effectively just by maintaining a floor, a baseline, of healthy habits. They get us out of bed, and reasonably clean, and out the door to do one or two things that are good for us. And only by going through this experience was I able to realize how much that can be taken for granted.
There's more dignity to a day, and to a life, where you do the simple healthy things that better yourself and the world around you. Even if you just stick with the basics, you're still consistently in motion, accomplishing things, maintaining your health, not always feeling like you're sliding backwards.
To be able to say to yourself, "This is no way to live, and I have more I need to achieve, and I know I can do better." And then strive to.
Here's what I suggest.
Recognize the slide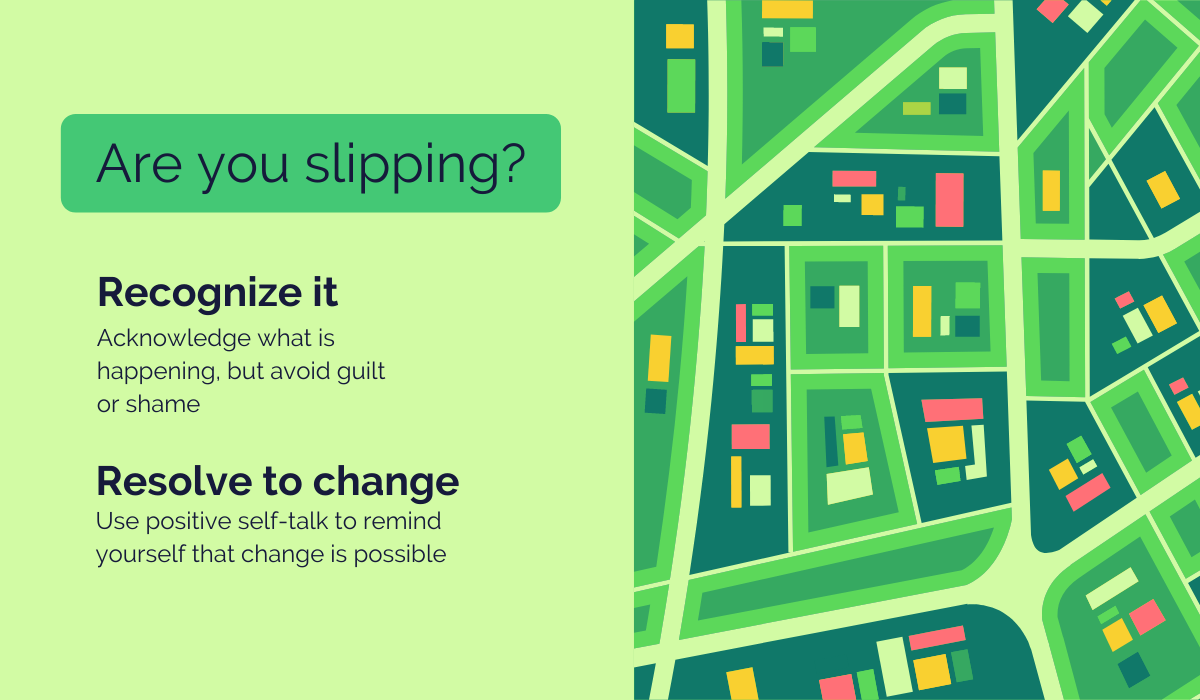 This is the hardest part: noticing where you're headed, or recognizing where you've ended up. It's more difficult than you might think—people can get lulled to sleep. They get stuck in the muck for weeks and months. It's happened to me before. I've been sincerely lucky that I was able to feel discomfort with the situation and resolve to change it.
If you're reading this and you recognize any of the same feelings or behavior that I described, you might want to take a look inside. If you realize you're going through the same thing, don't worry. It's not a failure and it doesn't reflect your worth as a human being. It's just something that happened and it's not permanent.
So stand up, dust yourself off, and do something that used to be easy that's not easy anymore.
Get back to basics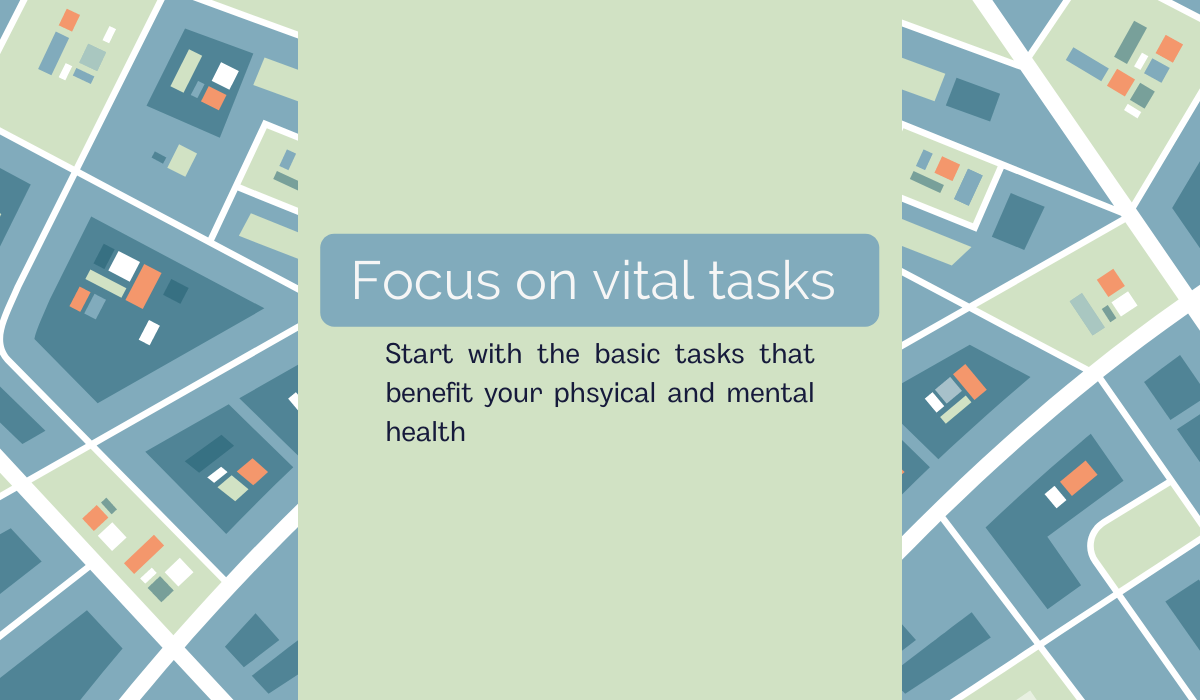 The goal was simple. To return to a baseline of core habits from zero. And then, raising the level of expectation I had for myself. My approach was three pronged.
The initial life change starter kit was brushing my teeth, taking out my contacts before bed, and making a super simple nutritional shake at some point during the day. I didn't set alarms or create a strict schedule—I knew that was the first thing that was going to stress me out and discourage me from staying consistent. For me, it was embarrassingly simple. Brush your damn teeth. Eat an egg or something.
Then, the next step was to extend the breadth of physically healthy activities I could add to my routine. So that meant slowly and systematically building out my morning and evening routines. Again, start small. Add a mouthwash rinse to your bedtime routine. Add a face wash to your shower. Once you get that down, add some gentle exercise. If you feel like you have that nailed, move on to attacking your posture.
See how these tasks share a commitment level, and an amount of physical impact they each take on your body and your day? We're building bit by bit. Methodically. Sustainably. And every new thing you add—flossing, meditation, pilates, walking your dog an extra block—that becomes your new baseline and your new foundation to build on.
I know you want to make a change and make it fast. That's always what I want—overnight success. But we're not making grand sweeping gestures here. We're keeping it very simple. But I'm telling you, just watch how your life changes. You will be shocked.
Continue building up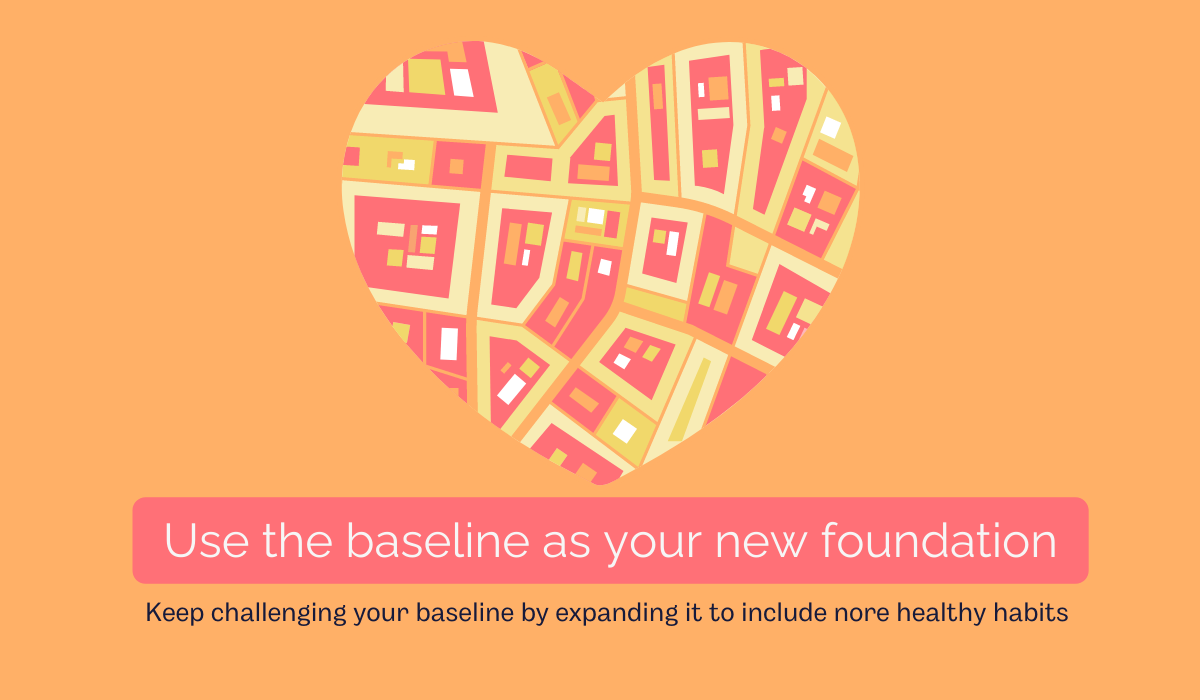 Now comes the fun part. It's wild to see how quick the wind arrives at your back, and with real strength to push you forward.
The concept of anchor habits, which we've talked about here before, is a powerful one in this context. Just make those morning and evening routines sterling and jam-packed with goodness and even a little fun.
Inertia is the most powerful force in our universe. What's in motion tends to stay in motion, and what's at rest tends to stay at rest. Your job now is to let it keep you moving. Pick your pace, pick your direction, go forward.