Things are different in today's workplace. That's not news to you. They've "been different" for a few years now. It's been different so long that the different-ness is entrenched. That overused phrase—"the new normal"—has been beyond exhausted in the intervening years, but as it turns out, it was pretty spot on.
And the centerpiece of that differentness is simply that a lot of people are still working remotely. Some companies went back to the office but many didn't.
And many more still are hybrid—some work in-office while the others stay at home. Sometimes two or three days in office, with the other days of the week at home. Alternating schedules, everyone juggling switching back and forth.
Many espouse that this change has been good for them. There's more balance in their lives. They spend less time commuting, and less money on that daily coffee and bagel habit.
There are two You's now. You when you have to go the office, and You when you work from home. You may have seen a version of this meme, depicting what 8:59am looks like in the life of a WFH-er. I see no problem with this. This person doesn't seem to either. It's a glorious feature of remote work that I am in no rush to dismantle.
We have a shot at achieving higher productivity than during the before times. Less time wasted commuting and wandering around and getting harried and stressed by that process. Less hours jammed into desks with chairs that aren't ergonomic. Less time spent drinking burnt coffee in the break room. More time spent in truly optimized environments, completely under our control, that make us feel as comfortable as possible—but also not completely losing that dynamic collaborative environment found in functional shared workspaces. Hybrid is the way forward for a lot of companies in a lot of different situations.
So if we're gonna do it, let's do it right. Here are some tips for how to strive and thrive in this new landscape.
Everyone is still the same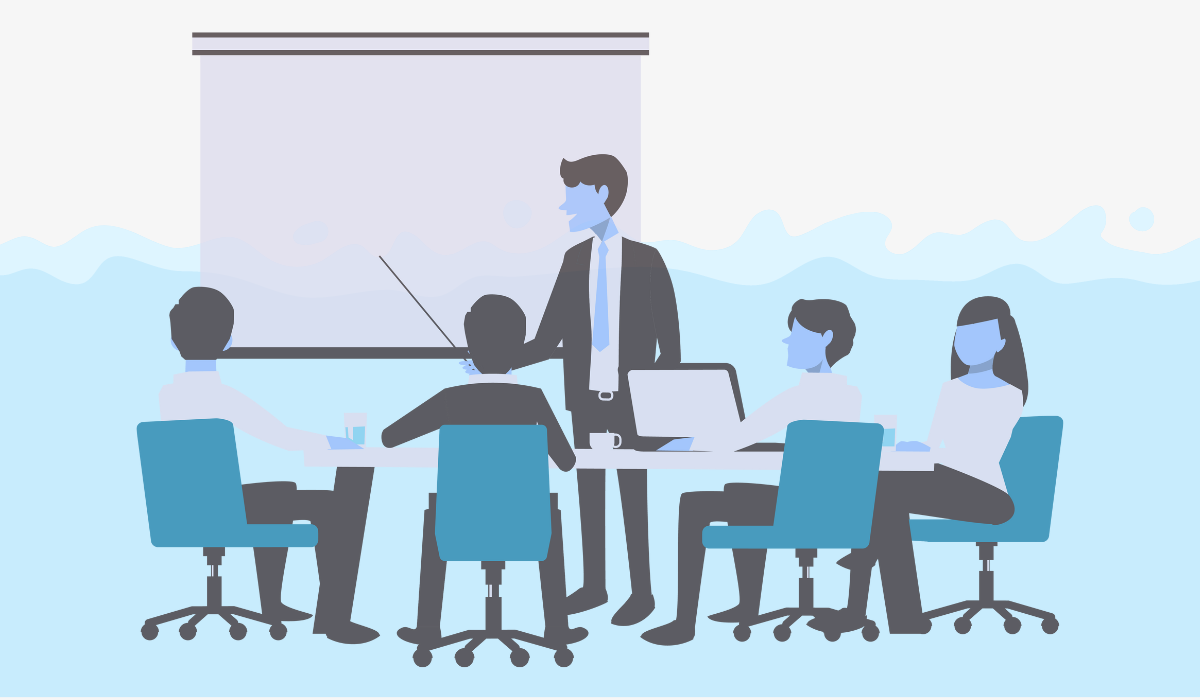 It would be easy, especially as a purist. to view this new paradigm as something wrong or unnatural that needs to be corrected.
We look at these images of offices with half the staff in the conference room and the other half on a conference call projected onto a big TV. Some try to frame them as dystopian. Sure, Cathy from HR is in her slippers and cozy robe on the Zoom call. Did you ever walk all the way down the hall to talk to Cathy from HR more than three times a month in the before times? Let her have her chamomile.
Everyone is still the same. Everyone is still expected to do the same work (or, in some cases, expected to do even more.)
It wouldn't be productive, or healthy, to look at each other as different types of workers. We all are still committed to the same goals. And every day, as work continues to get turned in, and services continue to carry on uninterrupted, it becomes a little bit more clear how little has actually changed. Cathy is just a Slack message away. Accessibility is maintained — even, sometimes, to a fault. Which brings us to point #2:
Understanding work-life boundaries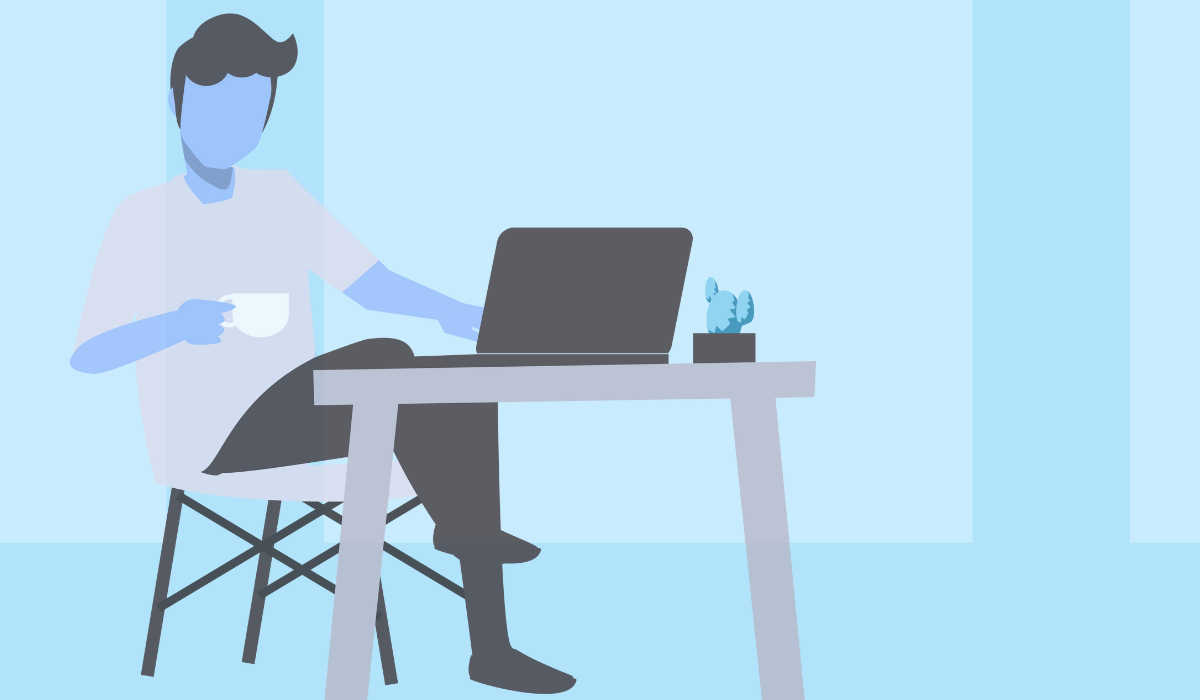 That creeping "always available" and "8pm Slack" thing has been encroaching on us since before the pandemic. Work-life balance is not a new problem, and it doesn't seem to be going away any time soon.
The trick here is to not let yourself tilt too far in either direction. It's a tightrope walk between too much and too little.
That 24-hour round-the-clock availability shouldn't be allowed or encouraged no matter where someone is stationed. But you also can't allow yourself to put in absolute bare minimum effort and loosely held hours on every WFH day. This mechanism only works with full faith and effort from everyone at the same time.
When you're out of the office, there's a risk of it feeling like "not a full day." We've all heard of people that consider it a "soft day off." But it's a slippery slope. You have be your own captain. The Mr. Lumbergh of your office won't be there to pop over your shoulder and check in, and that's a beautiful luxury. But sometimes having an annoying presence like that actually keeps us on track more than we realize.
(And hopefully your office hasn't installed one of those barbaric "input trackers" that alerts middle managers when your mouse stops moving.)
If you want to try a specific strategy to keep your time on track, consider "time blocking" — a technique that involves allocating specific blocks of time to various tasks. Divide your workday into segments, and assign tasks to each segment based on their priority. Be sure to include buffer time for unexpected interruptions or tasks that may take longer than anticipated. This method enhances focus and prevents you from getting overwhelmed.
Keep your routines above all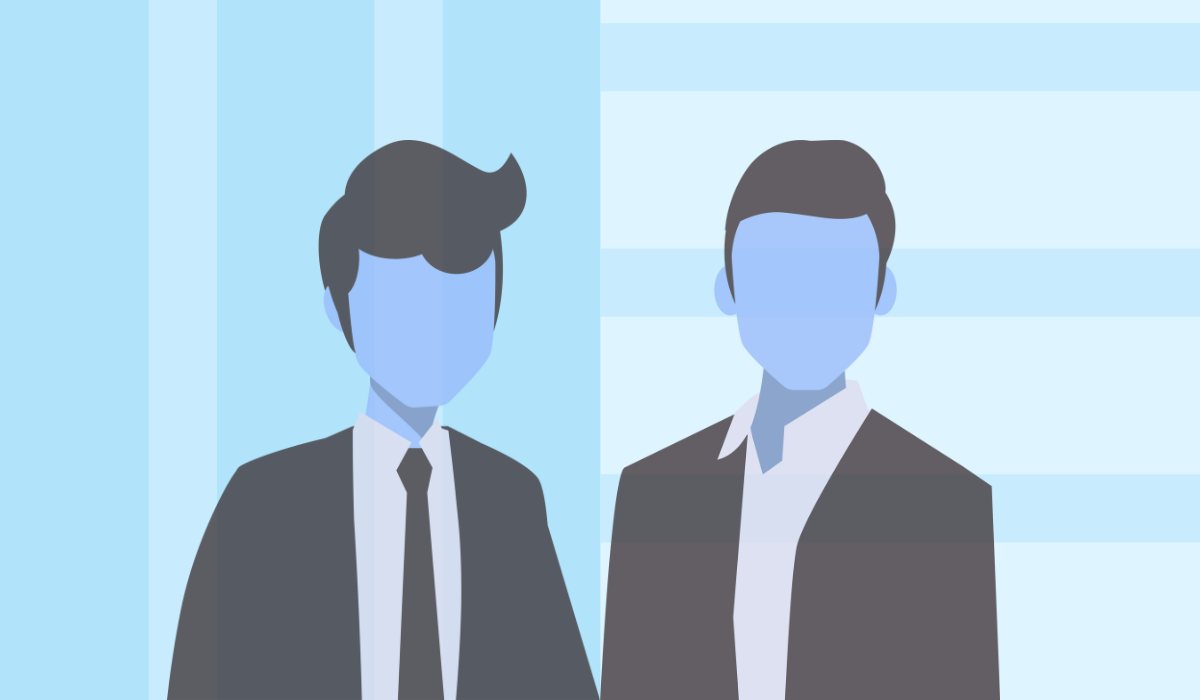 These two You's that now inhabit your body will likely have two wildly different schedules—at the very least, one has to contend with a commute and the other doesn't.
But you can't let this affect your routines. Don't let it wreck your sleep and throw your whole life out of whack, no matter how week-in and week-out the routine technically is.
You start work at 8am whether you have to commute 30 minutes or 30 seconds to get there. You will wake up at the same time no matter what type of day it is.
You're going to be so terribly tempted to sleep in on your WFH day. This is where the real discipline comes in. You have an extra hour of time in the morning on those WFH days? Use it to do something enriching. Exercise and shower in the morning. Make some of that tea Cathy from HR has been telling you about.
You have to be the master of your domain in all ways. You get up because you want to, not because you have to. That consistency will come to be your superpower. Design a routine that works for you, and includes healthy things, and cling to it with all your might. Things are already going to be a bit chaotic between different environments, physical and digital worlds, and all these different screens. Give your mind something to hang on to.
Technology isn't a crutch or a disadvantage
It's a weird thing to be so deeply tied to one instrument that both enables your work and makes it feel paralyzingly inescapable. All you have to do is shut the laptop and they can't see you, talk to you, bother you anymore. But you know they're still there, waiting for you to come back.
Exercise digital wellness in any form it can take. Screen breaks. Usage timers and trackers. Get up from your desk and walk away, far away, in any direction.
But technology can be your best ally for managing your time. Use your favorite apps—tools like calendars, task managers, and project managers to keep track of all those tasks, deadlines, and appointments that spring up. And you don't need a refresher course on all the chat apps you're required to have to stay plugged in with all manner of your coworkers. But they come in handy too.
Treat your office like your sanctuary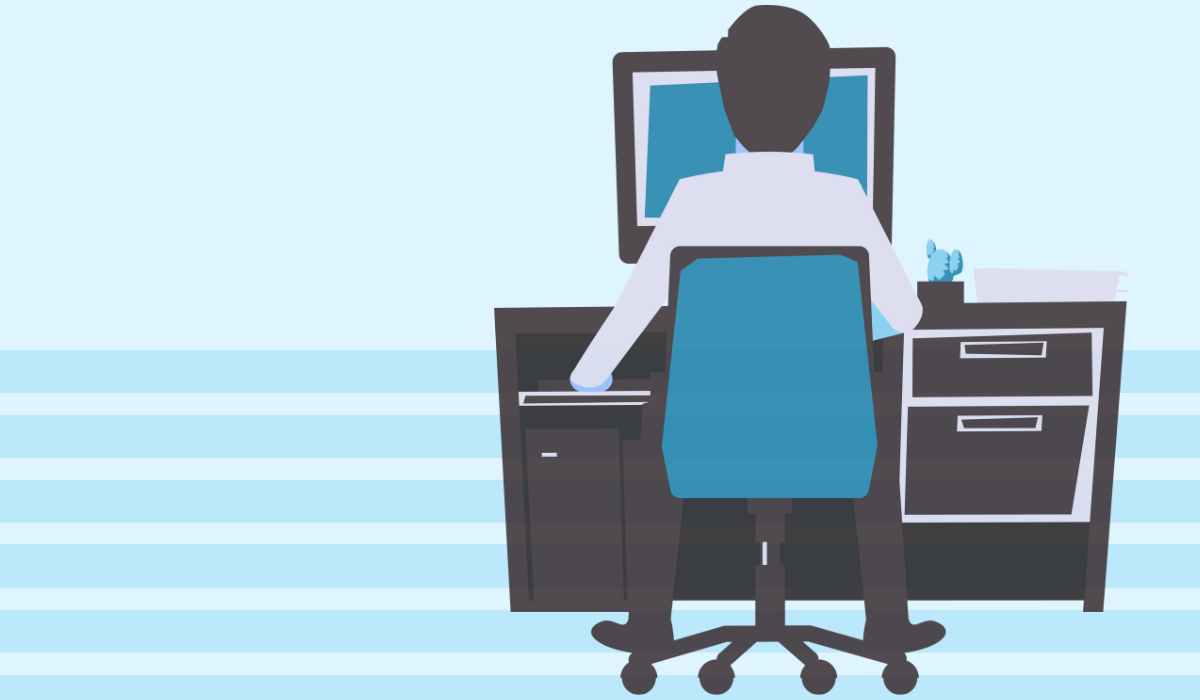 We all got our first run at creating our perfect home office during the heyday of the virus. All the same wisdom still applies: clear out distractions, set up your monitors and your computer and your helpful items like notepads how you like them, include some greenery (or faux Ikea greenery) for your sanity. Practice good ergonomics with chairs and desks and posture. Above all, make it a pleasant environment to exist in.
You may have managed to hold off with your baseline webcams or on-board MacBook cameras, but depending on how "permanent" your hybrid situation looks like it will be, you might want to spring for a slightly nicer camera. It's a quality of life improvement that makes things just feel nicer, and more professional—more like this is a thing that's supposed to be happening and not some hastily propped-up contingency. Plus, a better camera makes you look better, and there is a not-insignificant "look good feel good" effect that might make you truly feel better.
More connection and communication, not less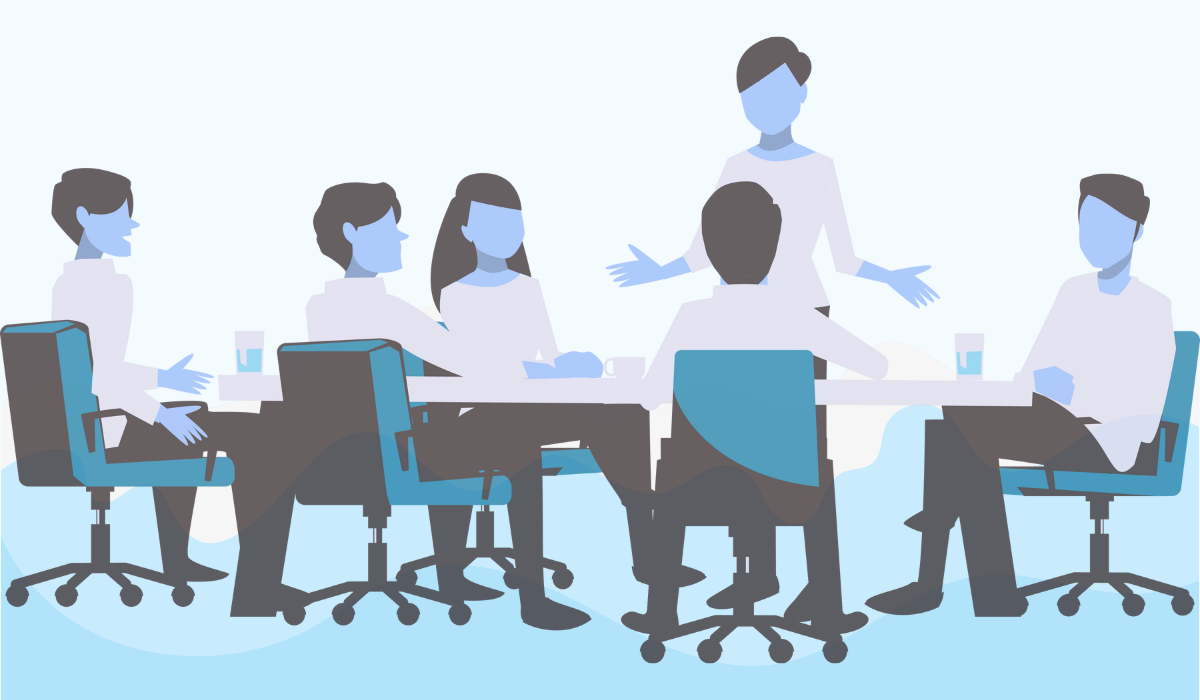 It's easy in an environment where you're occasionally or always remote and sectioned off, to feel distant from your co-workers.
That little Zoom meeting to start or end your day might be the closest to true human connection you have access to in a WFH day. We all remember the dog days of the pandemic—that can start to get real bleak, real fast.
So we have to stay connected to these people in our networks. People like to throw around terms like "synchronous and asynchronous communication channels," but that just means reach out to people on email and Slack after the meeting. Follow-up on projects; check in on progress. Be proactive with ideas for collaborations or streamlining of processes. Keep people updated. If your team has one of those "fun" Slack channels where you can post pictures of your dog…then post pictures of your dog.
And then when you're actually in-person with people? Be a person. Talk to people. Embrace your open floor plan. Embrace the break room.
It's gonna take an all-angles approach to make this situation work—to make it not feel strange and unideal and unenthusiastic.
Technology enables us to almost have as much access to anyone as we would if we were in the room with them. The hard part now is making it truly feel like it.
Reflect and adjust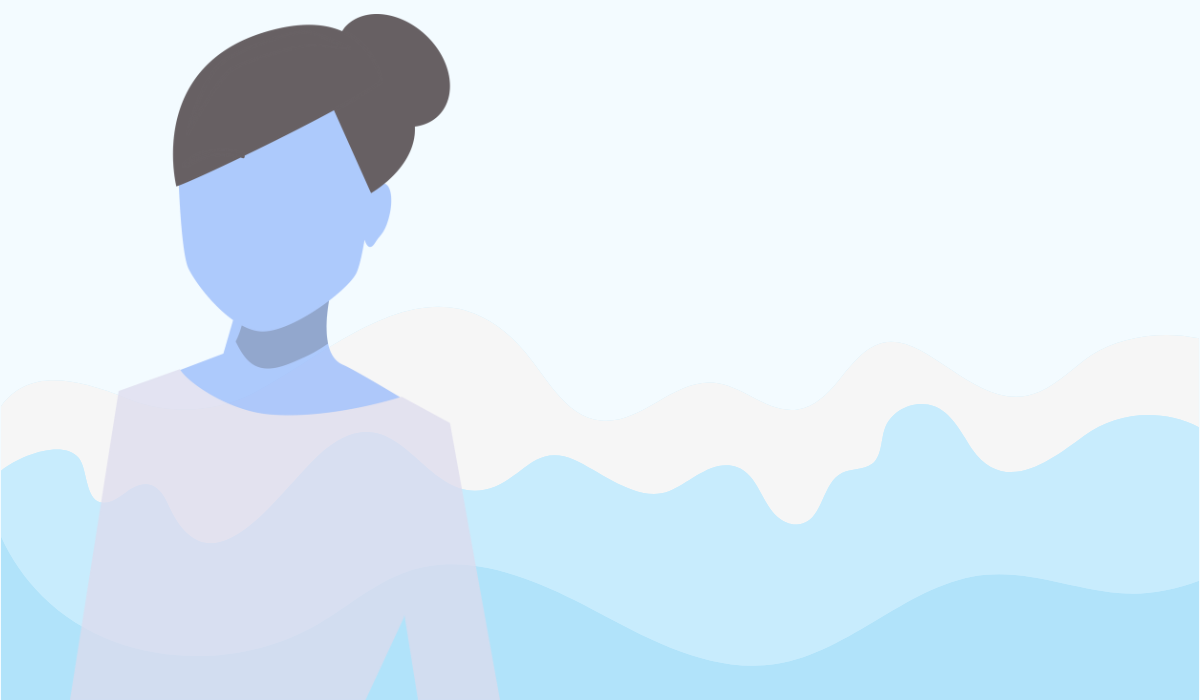 Hybrid work is a work in progress. It's important to give yourself grace as you approach any change to how you walk through life—no matter how big or small, or how long ago we were supposed to have already adjusted to it.
It might have taken you however many years to be good at working in a traditional office (and many of us never made it to the point where we could actually claim to be good at it). So why wouldn't it take you a long period of adjustment to be able to say the same about your approach to hybrid work?
Every now and then, check in with your process and your mental state and try to identify what's working and what needs adjustment. Be open to experimenting with different techniques and finding what best suits your workflow and personal preferences. Continuous refinement is the name of this game. You have to be proactive. You'll react to new developments as calmly and measuredly as you can.
You owe it to yourself
This process can be scary. It's different than we were ever told to expect. We weren't given a training wheels period—we were just thrust into it, told it was a temporary measure, and then told it was permanent. That's a cause for some emotional whiplash.
But now that we're fully entrenched, we have no choice but to lace up our boots. You owe it to yourself to master as much of the intangibles of your current situation as you can — to bend the world around you to your benefit.
Make yourself comfortable. Keep yourself accountable. Find your groove. And go crush your work, no matter where you are.